Do not sell my personal information
Your rights under the California Consumer Privacy Act
The California Consumer Privacy Act (CCPA) provides you with rights regarding how your data or personal information is treated. Under the legislation, California residents can choose to opt out of the "sale" of their personal information to third parties. Based on the CCPA definition, "sale" refers to data collection for the purpose of creating advertising and other communications. Learn more about CCPA and your privacy rights.
How to opt out
By clicking on the link below, we will no longer collect or sell your personal information. This applies to both third-parties and the data we collect to help personalize your experience on our website or through other communications. For more information, view our privacy policy.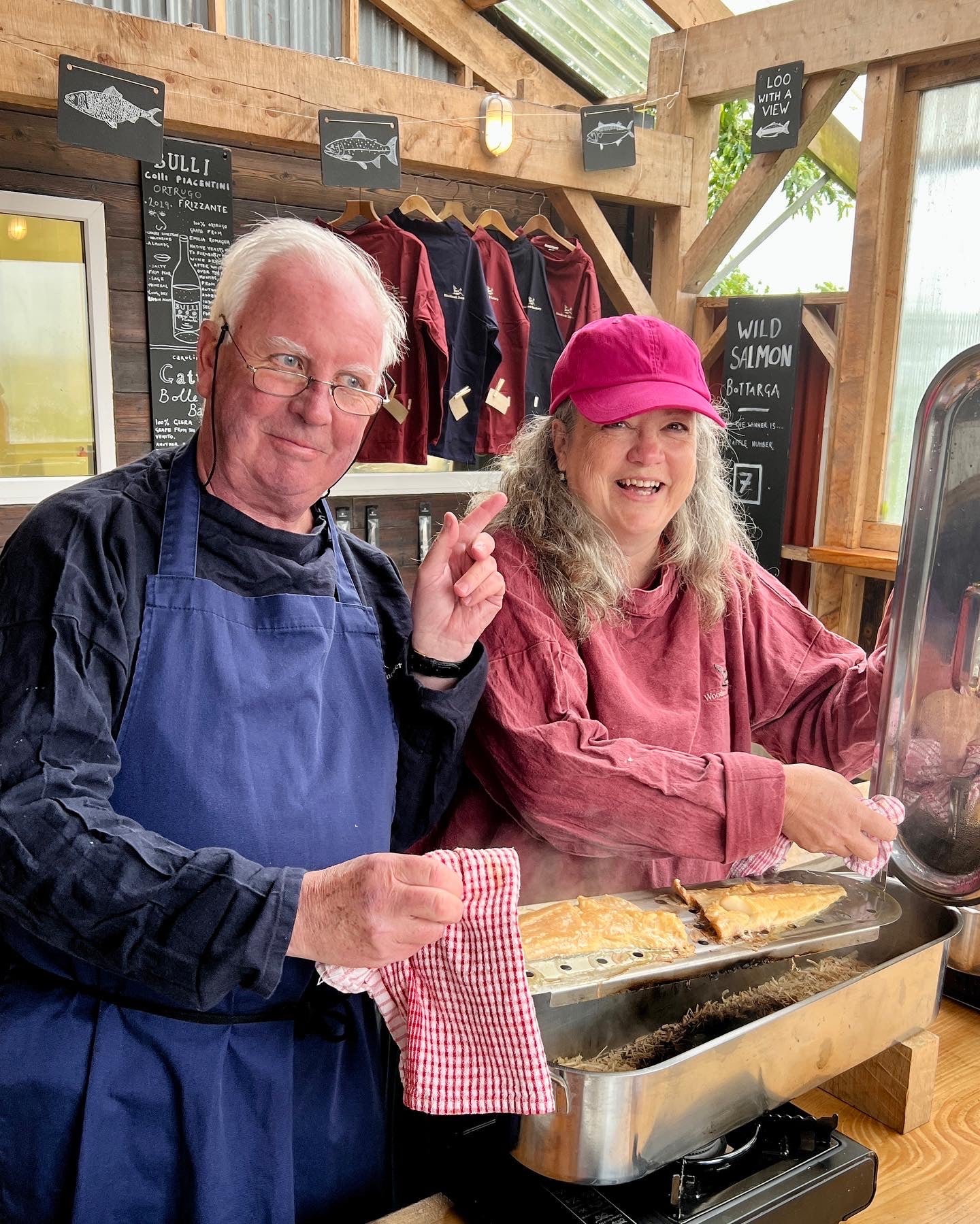 Who we are and what we do
We began our exploration of Ireland's food culture in March 1989, having bought an ancient Renault 4 for £100, and set off from Dublin to see what we could find. More than three decades later, we continue to explore and describe the best food in what has become one of Europe's most exciting food cultures.

We have written many guide books to the food culture, and for 30 years have helmed the annual The 100 Best Restaurants in Ireland.

We are grateful to have been awarded many prizes, including the André Simon and Glenfiddich Awards, the Blas na hEireann Producers Champion Award, the Restaurants Association's Mike Butt Award, and the Slow Food Ireland Prize. In 2018 we were awarded Honorary Fellowships of Atlantic Technical University.

Nowadays we continue to update our books, write a regular Newsletter, keep our Social Media pages up to date and also work at a number of Festivals in the UK and Ireland, celebrating food from around the globe. When not travelling the highways and byways, we live in West Cork.